Project Name: 1960s coal-fried power stations
Client: Uniper, EDF, RPL/Engie, St. Francis Group
Project type: Historic Building Record
Project No.: 2017.003; 2018.002; 2018.006; 2020.003
Date: 2017-2020
1960s Coal-Fired Power Stations
Work during 2017-2020 focussed to a significant degree upon the recording of 1960s coal-fired power stations, an important class of industrial heritage asset recently identified by Historic England as 'highly threatened and increasingly rare', though seldom benefitting from any degree of statutory protection.
A series of coal-fired power stations constructed in the 1960s have formed the backbone of electricity generation in the UK for a period of over half a century.  In response to  increasing awareness and concern regarding anthropogenic global warming and climate change, however, government policy has shifted to lessen dependence upon fossil fuels and the 1960s coal-fired stations are gradually being shut down and decommissioned, with demolition their ultimate fate.
Ten coal-fired stations based around the 500MW turbo-generator unit, the largest then available, were released for construction by the Central Electricity Generating Board (CEGB) between 1960-64  as part of a bold expansion of electricty generation at a national scale.  These stations, with a combined maximum capacity of 17.5GW, have formed the core of the UK's electricity generation capacity for a period of 50 years and their buildings,  in particular their 'iconic' cooling towers, have become established as dominant features within their often rural landscape settings.  In the light of the ongoing programme of closure and demolition however, as of October 2023 only one of the original UK stations,  Ratcliffe-on-Soar in Nottinghamshire, remains operational with the remaining plant scheduled for closure by September 2024.
Historic England issued guidelines and 'best practice' guidance notes in 2016 in respect of the recording and documentation of these complexes for posterity, and over the past three years full historic building records have been completed at five broadly contemporary stations viz.  Ironbridge 'B' in Shropshire (for Uniper), West Burton 'A' and Cottam in Nottinghamshire (for EDF), Rugeley 'B' in Staffordshire (for RPL/Engie), and Eggborough in North Yorkshire (for St Francis Group). Links to public domain reports are available here.  Most recently, two cooling towers at Ratcliffe on Soar, Nottinghamshire have been recorded and assessed (for Uniper) as part of the planning process related to the development of a new 'Energy from Waste' (EfW) facility adjacent to the extant, still operational power station site, with a full, site-wide record scheduled for late-2023.
Recording projects have combined on-site inspection and photographic survey with documentary research based largely upon comprehensive CEGB archives held at individual plants, including many thousands of original and subsequent design drawings, station manuals and handbooks, and historical photographs of the construction process.  Resultant reports have sought to distill down this mass of primary material for individual sites, in combination with contemporary records, into a readable and accessible format, creating a 'preservation by record' of the sites concerned together with a summary of their historical development and evolution.  As a corpus, the site reports contribute significantly to a growing body of data on power stations of the era, building towards a broader overview and understanding of the 500MW-unit programme as a whole.
The report on Ironbridge 'B' power station received the Association for Industrial Archaeology (AIA) Archaeological Report (Funded Projects) Award in 2018 and serves as an exemplar in terms of recording approach for this type of heritage asset.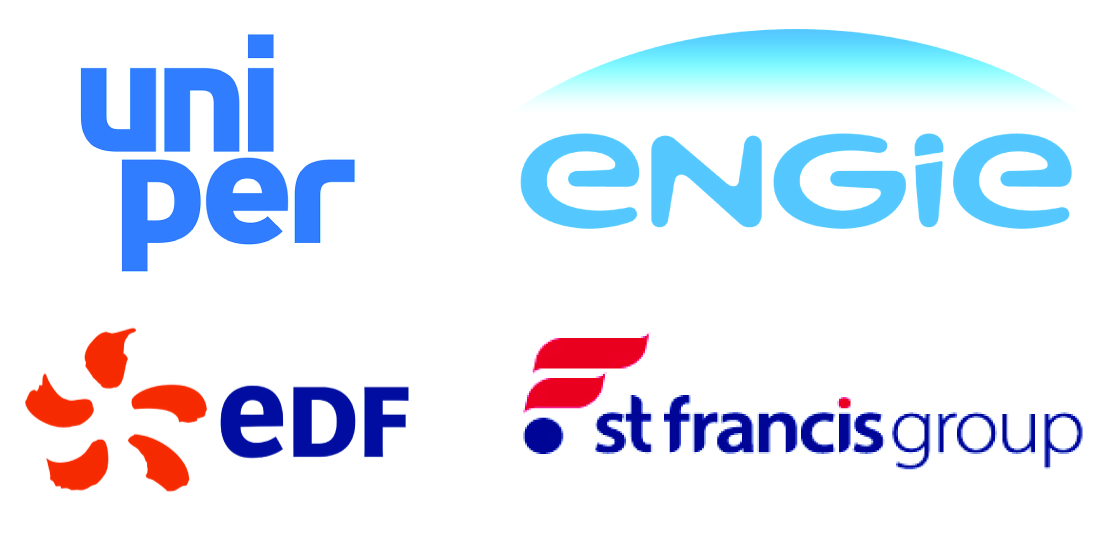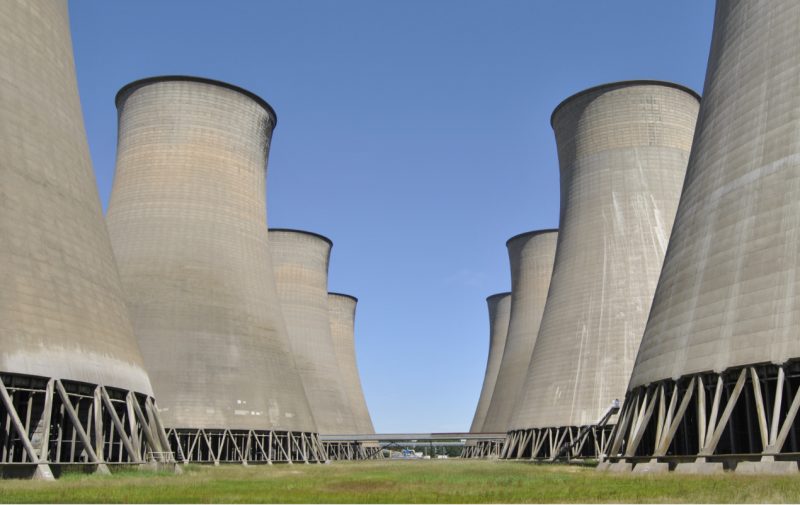 Stations each comprise a standard grouping of structures, based around the generating core of boiler house and turbine hall, together with associated precipitators and chimney/s, water treatment plants, circulating water systems and cooling towers, ash and dust processing plants, coal handling plants and storage areas, workshops and administrative buildings. Detailed design arrangements at individual sites and the spatial relationship between component buildings varies, being determined on a site by site basis in response to local factors. Most sites incorporate a distinctive rail loop to accommodate permanently-coupled 'merry go round' (MGR) coal delivery trains, a system developed by the CEGB specifically for this generation of plants.

Constituent buildings tend to be largely utilitarian in nature, essentially large enclosed spaces of rectilinear, orthogonal design for the accommodation of generation and related plant, reductionist in design terms and largely free from any significant degree of architectural pretention. Of itself, this represents a fundamental move away from the design philosophy of previous eras that gave rise to the 'brick cathedrals' of the early-20th century, perhaps best exemplified by the Grade II* listed Battersea Power Station in London (built in two phases, 1935/1953), reflecting not only the adoption of the increasingly prevalent functional aesthetic of the 1960s/70s, but also a greater focus on financial and budgetary constraints within the nationalised industry.