Project Name: HBR in Birmingham's Jewellery Quarter
Client: Various
Project type: Building Record and Heritage Assessment
Project No.: 2019.002; 2019.006; 2020.002; 2020.004; 2022.001
Date: 2019-2022
Birmingham Jewellery Quarter
Jewellery and metalware had been made in Birmingham since medieval times and, by the mid-18th century the town was becoming renowned for its production of boxes, trinkets and jewellery, together with buckles and buttons. The burgeoning industry was driven essentially by small-scale family businesses, accommodated within domestic buildings and in small, purpose-built workshops erected in back gardens and yards. This lead to the expansion of the town to the north-west into the southern part of the Colmore's New Hall estate, released for development by a private act obtained in 1746, together with lands released by the Inge and Vyse estates.
The jewellery and precious metal trades continued to evolve in the early-19th century, while the 1850s saw a huge expansion in related professions.  In addition to jewellery, the quarter produced a wide range of small metal goods including watch-chains, pins, buttons, badges and medals, electroplated wares, spectacle frames and coffin fittings; in particular, it was renowned in the mid-19th century as a world centre for the pen trade.
Industrial and residential development expanded to the north, while existing terraced houses were increasingly converted to workshop use, often in multiple-occupancy, and new premises erected over back plots as every available space was built on to provide working accommodation, resulting in the dense 'urban grain' of the Quarter.
Production in the Jewellery Quarter peaked between 1890 and the First World War, when it is estimated that c.70,000 people were employed in the jewellery and associated industries, after which trade gradually declined, exacerbated by the Great Depression of the 1930s. During the Second World War production turned largely to munitions and small military items, with few firms continuing in jewellery production. In the post-war period, and increasingly in the 1960s, the restricted space of the densely occupied Jewellery Quarter began to pose a significant problem for companies, leading some of the larger concerns to remove to other areas of the city, or to 'greenfield' sites further afield.
The Jewellery Quarter was first designated as a Conservation Area by Birmingham City Council in January 1980, later extended in 1996 and 2000, and now extends to a total of c.0.95 sq. km., including some 207 statutorily listed buildings. While representing an historical area of acknowledged international significance and importance, the Jewellery Quarter also remains very much a working entity, an active and productive centre for the jewellery trade, forming Europe's largest concentration of related businesses and producing 40% of all jewellery made in the UK.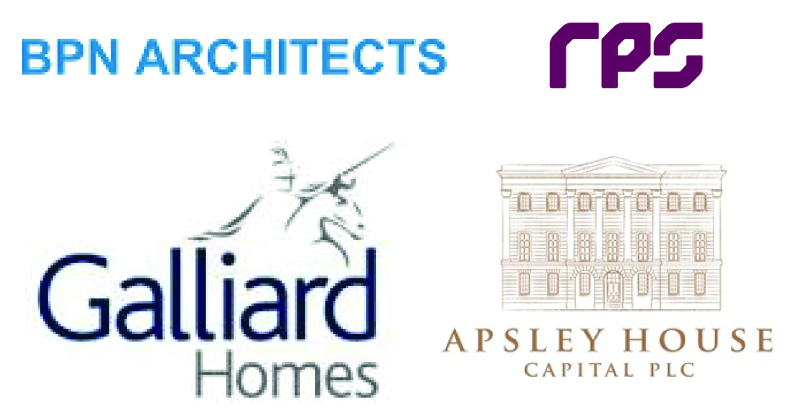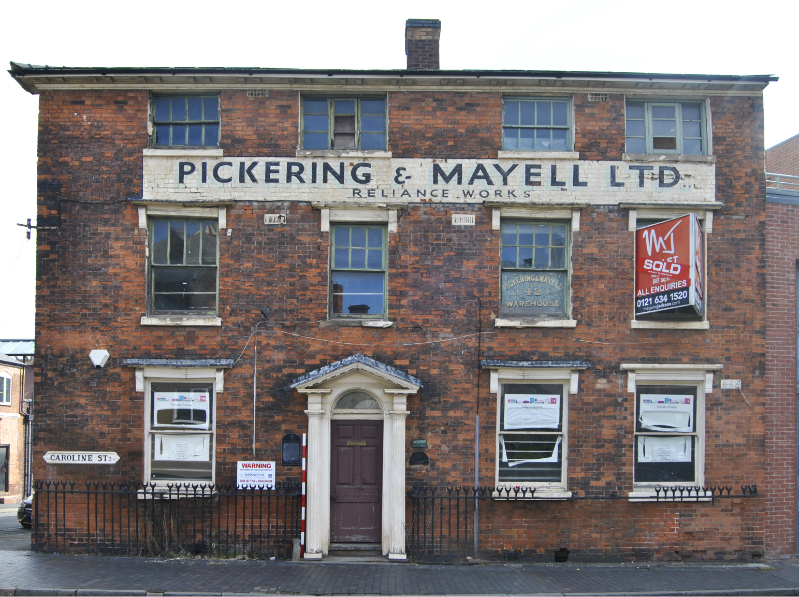 Over the past several years, a series of projects have been undertaken in Birmingham's world-famous Jewellery Quarter, located in Hockley, to the north-west of the city centre, in response to ongoing redevelopment.

A number of individual buildings have been recorded in Caroline Street including two early domestic ranges later converted to light-industrial use, with associated, purpose-built 'shopping' arranged around yards to the rear; viz. Pickering and Mayall's 'Reliance Works' of c.1825/6 at Nos. 41-2 and George Unite's works of 1836 at No. 65. Both Grade II listed premises were identified in English Heritage's Architectural Survey of the Jewellery Quarter, published in 2002, as notable examples of a building type once more widepread within the area.

The largest development project was that at Harper's Hill (aka. 'St Paul's Quarter'), where a total of fifteen individual buildings and more extensive complexes, both listed and non-listed, dating from the 19th and 20th centuries, were recorded ahead of large-scale site clearance to make way for a £125m, mixed-use redevelopment scheme. The opportunity afforded by this programme of recording allowed both for a detailed study of a significant number of individual buildings and for an analysis of the development of a wider area in a manner not often possible on more restricted or localised developments.